---
For all our latest Rowell Fair news
click HERE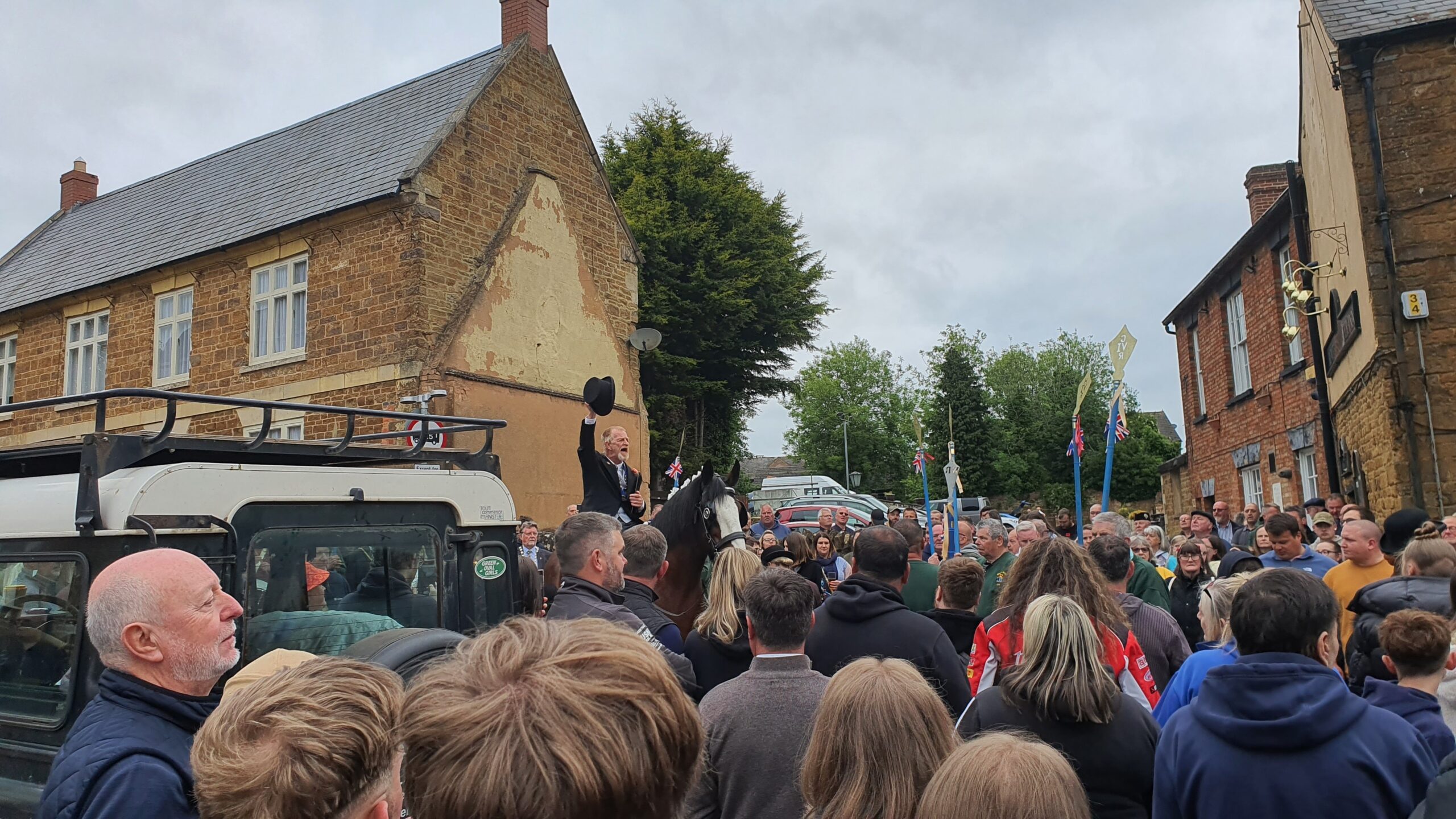 Since 1204, Rowell Fair has been the
annual week-long Charter Street Fair located in
Rothwell, Northamptonshire, England.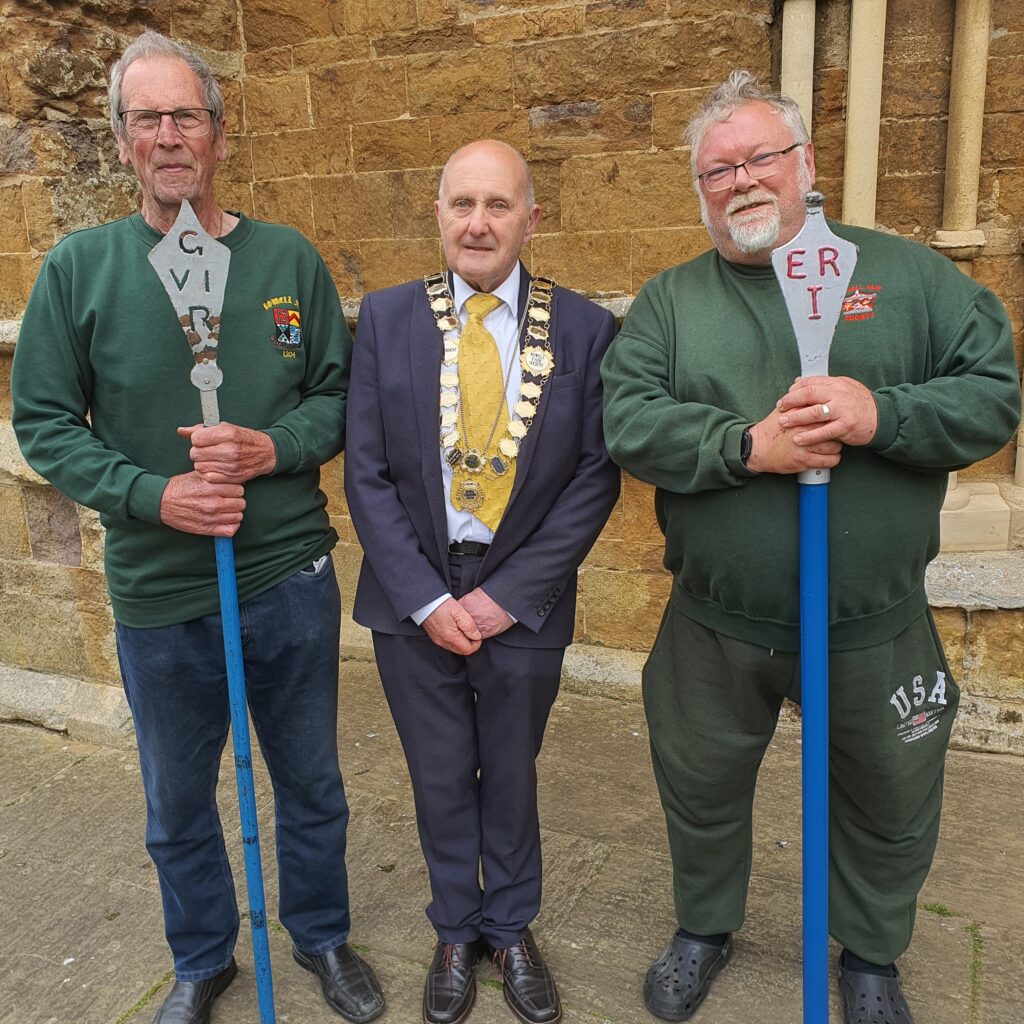 This ancient event features a unique blend of fun, festivities and traditions linked to
Trinity Sunday
Our Street Fair is in fact, a Royal Charter Fair but is commonly known as simply Rowell Fair. Our Charter Proclamation has been described as being not only unique but also the most elaborate by Fair Heritage expert Doctor Ann Featherstone.
---
More than 800 years of tradition
Rothwell's longest-held tradition, the Rowell Charter Street Fair, is opened when the Bailiff to the Lord of the Manor takes an early morning ride through the town to read the ancient Charter, accompanied by a guard of Halberdiers (?).
There's plenty of pomp and ceremony on show, and several thousand turn up to watch, with the event often featured in newspapers, on the radio, on TV and online.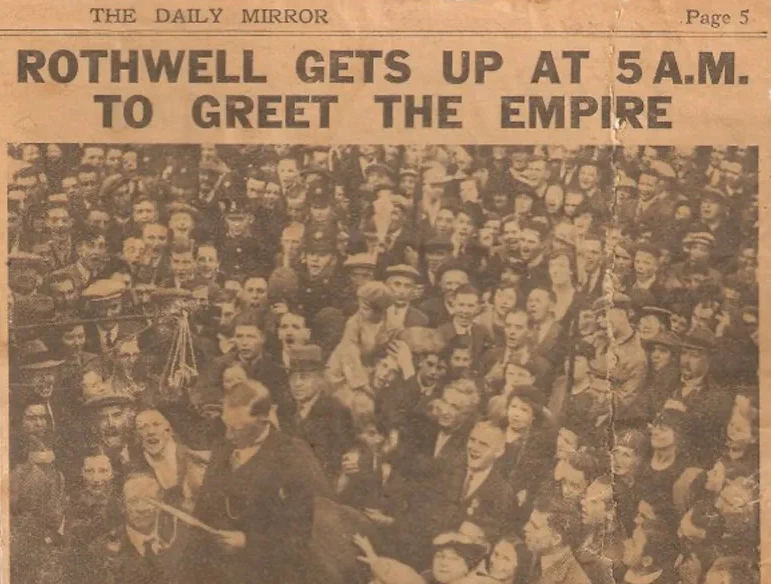 ---
Scenes from
Proclamation Monday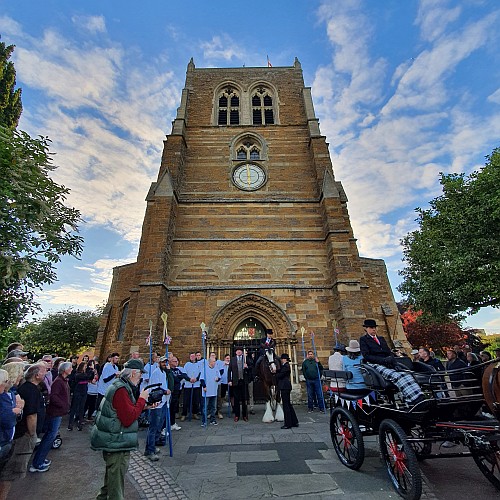 See more on our Photo Gallery page
The Pubs are open from 6am!
Rothwell is normally a quiet market town, however, Proclamation Monday is described by some as a pub crawl with a difference! The ancient Charter is proclaimed outside all current and former hostelries.
---
Come and join us!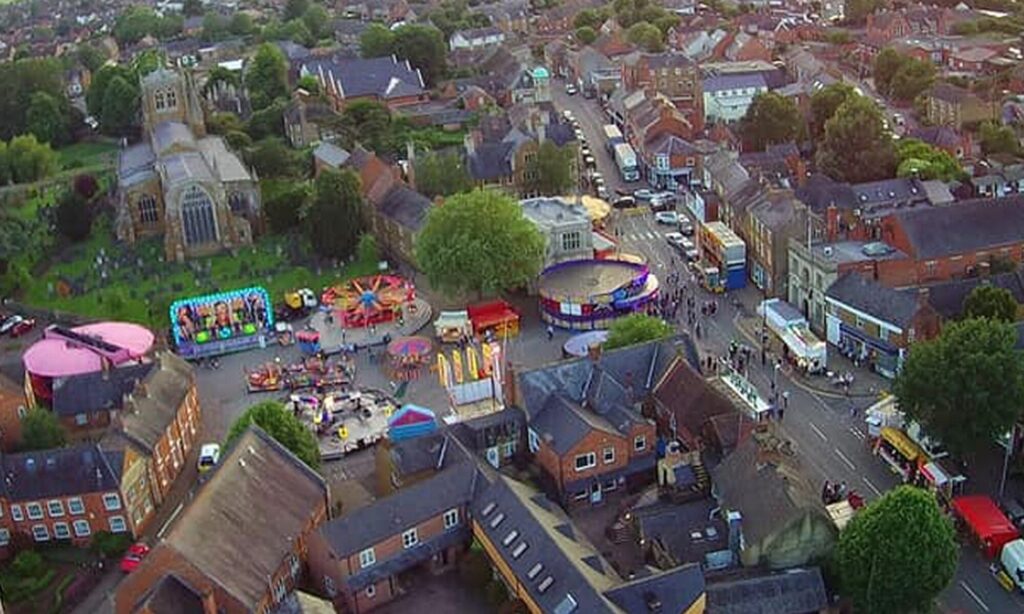 Rowell Fair takes over the town centre with fairground rides, street entertainment, live bands, food and a range of stands and exhibitors.
---
When does it take place?
Events start over the weekend of Trinity Sunday which can vary from the end of May to mid-June depending on when Easter fell that year (see our 'dates' page). Proclamation Day (or Rowell Fair Monday, as it's known locally) is always on Trinity Monday. Sometimes this coincides with a Bank-Holiday Monday, which makes the event even more popular.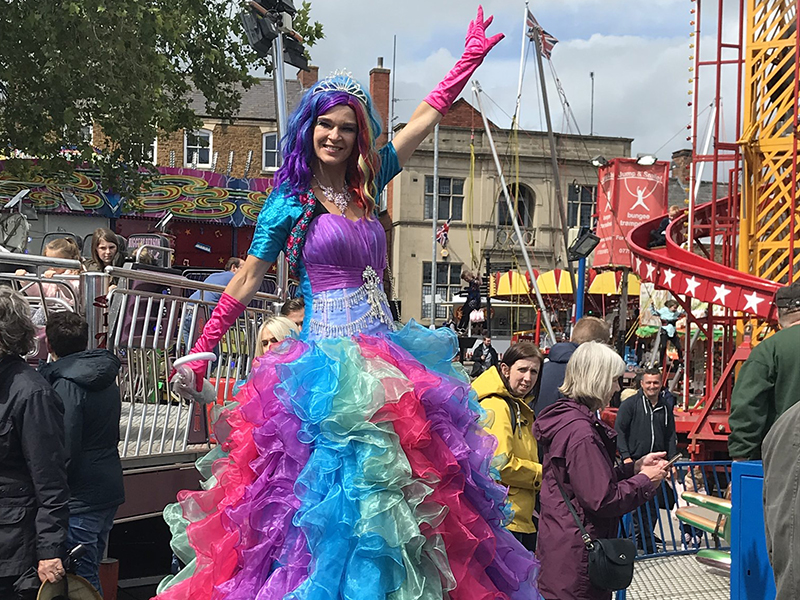 ---
See you at the Fair!
---
Why is it called Rowell Fair and not Rothwell Fair..?
---